From Johnson Outdoors UK comes this pure paddling machine – it's the striking new Chatham 16 Carbon kayak. It is built by Necky, a name renowned among kayaking enthusiasts and this sleek, lightweight kayak uses advanced composites in its construction which make it incredibly, light, stiff and tough.
The stylish appearance of the Chatham 16 Carbon is sure to attract attention when it is exhibited for the first time in the UK at Southampton Boat Show, but those looks are matched by performance and build quality. Necky has consulted with experts in both the aerospace and yacht industries to develop superior carbon composites which far exceed the specifications of laminates typically used in the industry.
The result is a 16'5" (5m) kayak which only weighs 46lbs (20.9kg), however despite being a featherweight it can take a significant amount of impact. This is a craft which will inspire confidence whether you are riding rock strewn rapids or paddling through pounding surf. "The Chatham 16 Carbon is aimed at the person who wants the ultimate in a recreational, touring kayak," commented Andrew Dron of Johnson Outdoors UK.
The cockpit size is 30¾" x 14¼" (78.1 x 36.2cm) and incorporates a Necky touring seat with supportive back band. To add even more comfort there are adjustable thigh braces which allow you to grip the boat with your thighs to provide optimal control. There is also a retractable skeg which allows you to adjust the trim of the kayak; this is particularly advantageous in high winds and strong currents.
Other features include integral bulkheads and three Valley® hatches which are easy to access and are ideally suited for expedition use. Deck fittings are all recessed to avoid any snagging and the reflective deck rigging includes a safety line and deck bungee for paddle storage fore and aft.
The Chatham 16 Carbon and other new recreational products from Johnson Outdoors UK will be on stand B054 at the Southampton Boat Show, 12-21st September, 2008.
1 x ICE BREAKER CARBON FISHING ROD AND NGT CKR30 REEL TRAVEL KAYAK RODS SPINNING
Item condition: New
Ended: Jul 3, 15:23 GMT
Free shipping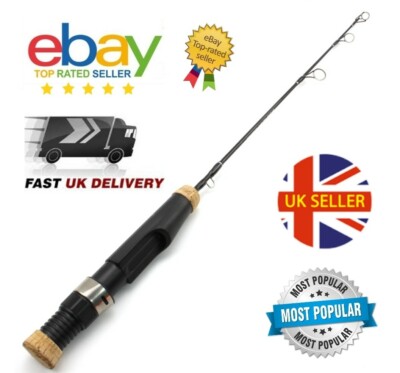 COMPACT CARBON FISHING ROD - KAYAK TRAVEL SPINNING PIER BOAT KIDS HOLIDAY SEA
Item condition: New
Ended: Jul 13, 10:39 GMT
Free shipping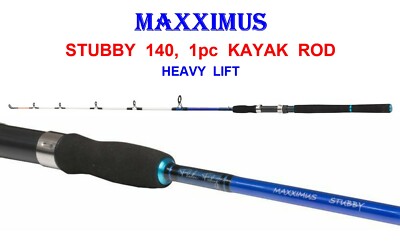 MAXXIMUS STUBBY 1pc SOLID CARBON KAYAK ROD FOR CANOE BOAT SEA FISHING LINE RIGS
Item condition: New
Ended: Jul 4, 16:49 GMT
Free shipping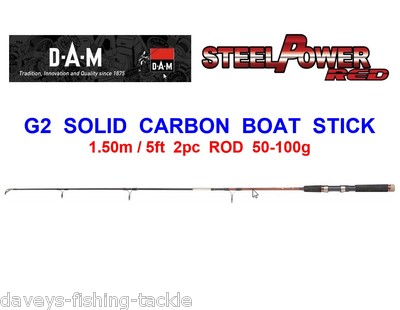 DAM STEELPOWER RED G2 SOLID CARBON 2pc BOAT STICK ROD FOR KAYAK CANOE FISHING
Item condition: New
Ended: Jun 22, 18:08 GMT
Free shipping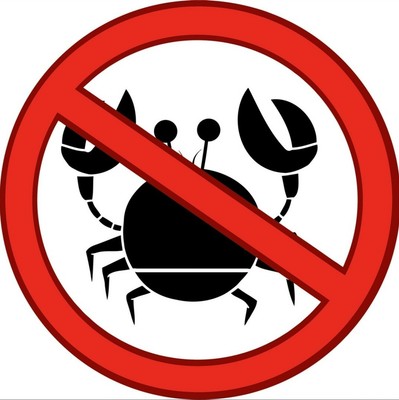 PERFECT KAYAK ROD - FULL CARBON! * AMAZING VALUE * MULTIBUY DISCOUNT AVAILABLE *
Item condition: New
Ended: Jul 3, 12:42 GMT
Free shipping
fishing decal bass crankbait lure kayak rod buoy net fish tackle box sticker
Item condition: New
Ended: Jul 11, 02:29 GMT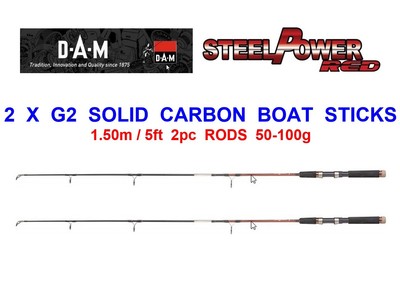 2 DAM STEELPOWER RED G2 SOLID CARBON 2pc BOAT STICKS FOR CANOE KAYAK ROD FISHING
Item condition: New
Ended: Jun 21, 16:16 GMT
Free shipping
Carbon Fibre 1.5m Ice Fishing Spinning Rod and Reel Combo Travel kayak
Item condition: New
Ended: Jun 15, 20:23 GMT
Free shipping
Adjustable Kayak Boat Fishing Tools Rod Holder Support Mount Angle Bracket
Item condition: New
Ended: Jul 10, 10:42 GMT
Free shipping