Never one to shy away from offering a true bargain, TackleBargains have really excelled in the bass lure department!
Top of the list has got to be this 10cm Jointed Conrad lure, which can be purchased for as little as £3 each!
Here's what TackleBargains have to say about them:
"A very high quality and extremely effective time tested lure, basically a scaled down version of the J-13, which is excellent for schoolie Bass and most smaller predators.
Length: 10cm
Weight: 14gms
Available in Single Packs at £3.95 each – select your colour in the bottom drop down list below. If you want more of a single colour, then these are also available in a Single Colour Pack of 6 for just £21.00 (just £3.50 per lure)
Also available in Randomly Assorted Packs of 6 lures for just £21.00 or in Randomly Assorted Value Packs of 10 lures for only £30.00 which works out at only £3 per lure!"
Click here for the best price.
There's also a great offer on the Jointed 13's, with 5 in a pack for just £17.95 at the time of writing! TackleBargains explain why….
"Jointed 13 lures by Conrad are used and recommended by top anglers such as Gord Burton ' The Piking Pirate', and the Anden brothers from Sweden. A superb floating 13cm lure, with fish enticing rattles, weighing in at around 18gms. There is no official UK RRP, but on a quick search of the normal UK discount sites we found an average price of £6.95 each – This seems like a fair price, however when we said we would take all the remaining stock we hadn't quite anticipated how many thousands there were, and more importantly how much room they would take up!!! Hence we need to move some a bit quick, as a load of new stock is arriving soon.
This price will only last while we have storage problems, so don't delay on these.
Get a pack of 5 assorted colours for only £17.95, or order 5 packs and we will throw in a Masterline Lure Pack, that we normally sell for the discounted price of £9.95, absolutely FREE.
There are no minging colours, so take a look at the colour chart in More Info – obviously at this price we cannot offer a choice, but all 5 lures WILL be a different colour and randomly assorted.
Tell your mates about this one, as we really need to free up some space!"
Click here for the best price.
And for those of you who like your action on the top, you can't go far wrong with these 11cm Popper Lures.
As TackleBargains state:
"A super new surface bait for Bass, Pike, and Perch. Incorporates a hollow front that creates sound and bubbles when jerked.
Length: 11cm
Weight: 19 grams
Available in Single Packs at £3.95 each – select your colour in the bottom drop down list below – or in Randomly Assorted Packs of 4 lures for just £13.00 or in Packs of 8 lures for only £25.00. "
Click here for the best price.
To go straight to the page where all of these cheap bass lures are listed, please click here. Alternatively, visit www.TackleBargain.com to view the entire catalogue.
Savage Gear LB Sandeel Slugs BASS sea fishing LURES crazy prices
Item condition: New
Ended: Jul 26, 07:30 GMT
Free shipping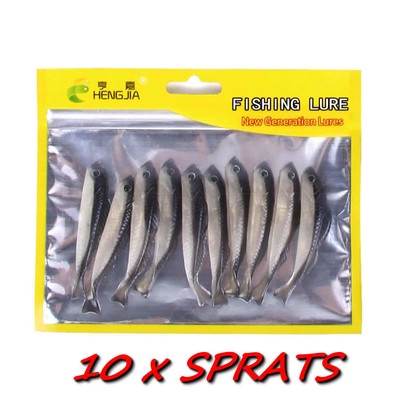 10 x Perch pike chub soft Cannibal shads SPRATS lure bait drop shot Great price
Item condition: New
Free shipping
savage gear corkscrews new 2021 for soft lures 8pcs per pack crazy price
Item condition: New
Ended: Jul 26, 07:30 GMT
Free shipping
SAVAGE GEAR 3D SUICIDE DUCK SURFACE LURE FOR PREDATORS crazy price
Item condition: New
Ended: Jul 26, 07:30 GMT
Free shipping
Savage Gear 3D Hard Eel Tail Bait Slow Sink Lures 17cm and 25cm crazy prices
Item condition: New
Ended: Jul 27, 05:49 GMT
Free shipping
SAVAGE GEAR 6.8cm CANNIBAL SHADS SOFT LURES 10 PCS per pack CRAZY PRICE
Item condition: New
Ended: Jul 26, 07:30 GMT
Free shipping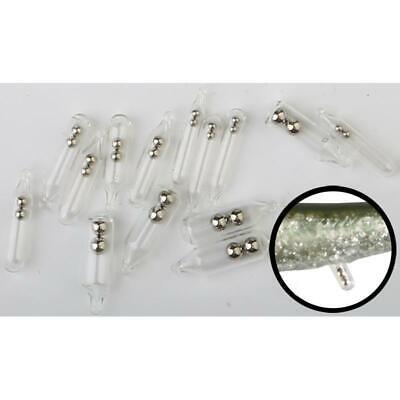 Savage Gear Glass Rattle Kit - Pike Perch Predator Lure Fishing crazy price
Item condition: New
Free shipping
Savage Gear 3D Snake Floating surface Lures ready to fish CRAZY PRICE
Item condition: New
Free shipping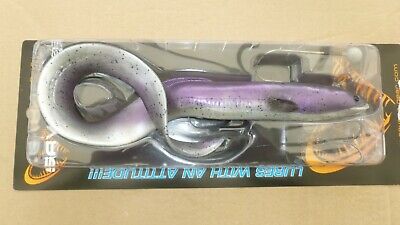 SAVAGE GEAR REAL EEL PURPLE PEARL 40cm LURE with jigg head & stinger crazy price
Item condition: New
Free shipping