Fishtec are an online fishing tackle dealer who are well known to the freshwater fishing community. They are an enormous outfit and sell a lot of the best fishing tackle available.
The good news is, Fishtec now sell sea fishing tackle. With reels from the likes of Penn, Abu, Daiwa and Shimano to name a few, you'll be spoilt for choice. You can also get beachcasters and boat rods from the likes of Fox, Greys, Sonik, Shimano, Daiwa, Imax and more, as well as luggage from the likes of Shakespeare and Team Daiwa. They even stock the excellent Alvey bait pumps.
If you haven't visited the Fishtec sea fishing section before, CLICK HERE to do so now. It's definitely worth a browse.
To many people, the internet is as much about shopping bargains as it is about finding out information. If you can get a discount on your favourite fishing tackle, who wouldn't be happy? The Fishtec discount voucher code below will save you 5% on some of the best sea fishing tackle.
There's more to buying online than simply finding the cheapest link and hoping for the best. In a virtual world full of scammers and spammers, it's imperative to purchase from sellers who not only offer the most competitive price, but who also back it up with excellent levels of customer service before, during and after the transaction.
For many years, Fishtec, the UK's largest fishing tackle warehouse, have served anglers all over the world through their secure online fishing tackle shop. With over £5m of stock, accredited safe online shopping, interest free credit options, quick delivery, hassle free returns, and exceptional levels of customer feedback on products & service, they lead the way in fishing tackle online shopping.
To get a further 5% of your Fishtec shopping, follow the directions below:
CLICK HERE to visit Fishtec.
Select your items and add them to the basket, before proceeding to the checkout stage.
At the checkout stage, enter the following code in the box provided:

FTMWNOV5

Make your payment, sit back and await delivery!
The code above is valid until 8th December, 2010. Don't hang about – grab a bargain today! And remember, the more you spend, the more you save!
Fishtec aren't just there for you sea fishing needs. With sections for fly fishing, carp fishing, match fishing and predator fishing, you'll be spoilt for choice! Fishtec stock most of the leading brands and are also home to the Total Fishing Gear range, made famous by Matt Hayes. So, if you fancy a spot of fluff-chucking or puddle-dunking in between doses of the salty stuff, please pay them a visit today.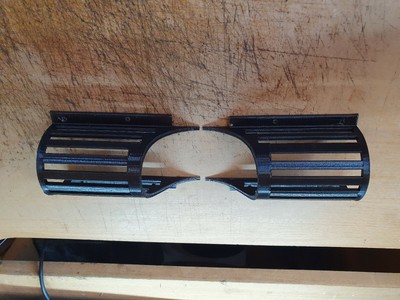 fishtec baitboat replacement prop guards 3d printed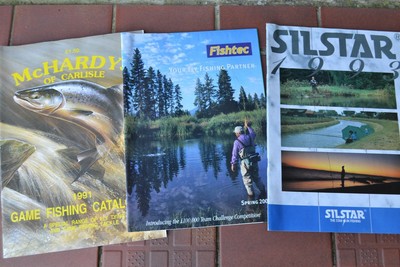 FISHING CATALOGUES - SILSTAR FISHTEC & McHARDYS