Robson Green (Reckless, Wire in the Blood), a keen fishing enthusiast for many years, has always thought you couldn't beat a nice quiet day's fishing, until he went on an extreme adventure – a globetrotting fish finding mission to some of the greatest fishing destinations in the world.
Originally screened on Channel Five, the hugely popular, exciting four part series follows Robson on his mission to discover the weird, the wonderful and the forbidden of the fishing world. This fascinating adventure will be released as a two disc DVD set on 6 April 2009, courtesy of Acorn Media to coincide with the TV transmission of series two on Channel Five.
His travels take him to Costa Rica, living with the Maleka tribe as they hunt theelusive piranha-like mahaca, to Louisiana in search of barracuda; on to South Africa to face the hammerhead shark; hunting giant catfish on the Ebro River and attempting to catch a 500lb marlin in the Azores.
On boats, in canoes, up river and underwater, Robson chases some of the most elusive and terrifying fish on the planet. He learns new tricks, hears old stories, and eats pretty much everything he catches – like a true hunter-gatherer.
Robson doesn't fish just for fun – he fishes to the extreme.
Title: Extreme Fishing With Robson Green
Release Date:6 April 2009
Cat No:AV9727
Running Time:175 mins approx
Cert: E
RRP: £24.99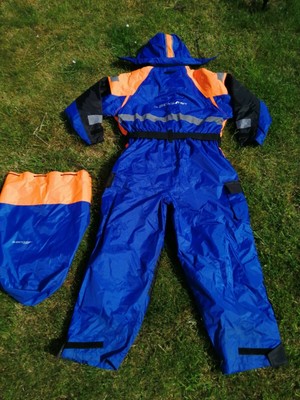 Dunlop Sport Robson Green Indorsed Flotation Suit
Bids: 0
Item condition: New
Ended: Jun 17, 11:58 GMT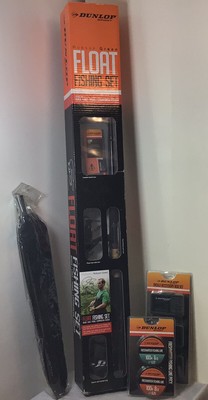 Dunlop Sport Robson Green Float Fishing Set w. Accessories
Item condition: New
Ended: Jun 30, 22:59 GMT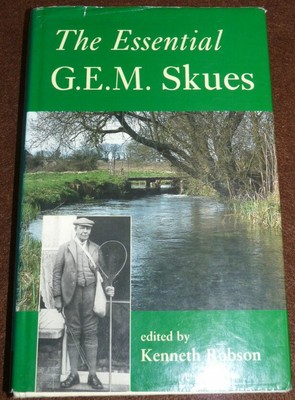 The Essential G.E.M Skues, Kenneth Robson, 1998 1st edition fishing book
Item condition: Used
Ended: Jul 10, 14:53 GMT