ENVIRONMENT AGENCY NEWS RELEASE
New national byelaws are coming into force at the beginning of the new fishing season. From 1 June, anglers will be restricted in the number, species and size of freshwater fish they can remove. The byelaws apply differently on rivers and stillwaters.
On rivers, once the season opens on 16 June, anglers may only remove each day:
* Up to 15 small fish (up to 20cm) of barbel, chub, common bream, common carp, crucian carp, dace, perch, pike, roach, rudd, silver bream, smelt or tench
* Up to two grayling of 30-38cm
* A single pike of up to 65cm
Anglers who remove more or different fish than this, will be committing an offence and risk a substantial fine.
Anglers can still remove:
* 'Tiddler' species, such as gudgeon
* Non-native species, such as zander
* Ornamental varieties of native species, such as ghost or koi carp
Anglers will still need the owner or occupier's permission to remove fish from private waters and fishery owners may also impose their own stricter rules.
On stillwaters, anglers may only remove fish if they have written permission from the fishery owner. Someone who takes fish without such permission will be committing a byelaw offence, as well as one of theft.
To protect threatened stocks, from 1 June all rod-caught eel and shad must be returned to the water alive, including when they are taken from estuaries and coastal waters.
Environment Agency Fisheries Manager Adrian Taylor said: "These byelaws achieve the right balance – they allow anglers to remove some freshwater fish for the pot or for bait, while still protecting valuable coarse fisheries. Stillwater fisheries will also be protected, but fishery managers will have the flexibility to allow anglers to take fish away.
"The Environment Agency wants to work with the angling community to make the most of these new powers. Fishery owners and clubs can help us focus our enforcement by providing prompt, accurate information on where and when people are removing fish illegally. We also want anglers to spread the word that mandatory catch and release is now generally the norm."
The byelaws are available for download from the Environment Agency website at: http://www.environment-agency.gov.uk/homeandleisure/recreation/fishing/31465.aspx.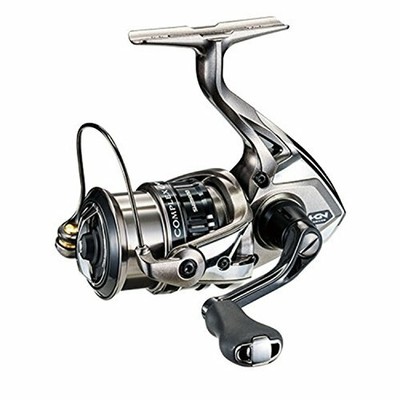 SHIMANO Spinning Reel 17 Complex CI4 + C2500S F4 HG Bass Fishing
Item condition: New
Ended: Jun 27, 09:28 GMT
Free shipping