I knew that I'd like the Fladen Maxximus
Solid-C Boat Rod even before it arrived. Not because I'd read the
reviews, or seen the adverts for it, but because a couple of friends
that I know and trust had already raved about it to me. These were the
sort of friends that see a lot of rods, so I believed the hype for once
when I eventually did read what other people had written about
them!
TackleBargains
had received some 'seconds' of the Fladen Maxximus Solid-C
Boat Rod. Because Fladen have such high standards of production, it
appears that one batch had a few rods in that had a slight knock at the
joint, so TackleBargains appear to have purchased them and are selling
them at a ridiculously cheap price. I just had to have one, so ordered
the 10-20lb rod.
It did, indeed, have a very
slight knock where the spigot was a bit loose in the joint. It was
firmly in there and I could have fished with it without any bother, but
decided to buy a tin of graphite from a local tackle shop (as well as
about £20 worth of other stuff I didn't actually need �" how do tackle
shops do that?!!!) and applied two thin coats. That was it, job
done!
The Solid-C boat rods are 8ft 2-piece
rods, the reel section being very short and the main section being an
extremely thin and sexy looking blank. It really does look the part,
albeit a lot thinner than most boat rods, which often means that other
anglers give it dubious looks when they first see it!
The build process of the Solid-C rods is what makes them so
exceptional. This rod looks like a spinning rod, yet delivers power way
beyond its looks. It's like they've squeezed Mike Tyson into Barry
McGuigan's frame and delivered a rod that punches way beyond its
appearance!
I've used the Fladen
Maxximus Solid-C Boat Rod quite a bit now, for all sorts of fish. My
fishing buddy was keen to see me get stuck into a smoothound with it
and I think he was surprised at how easy it dealt with it in a strong
tide. I knew it wouldn't be a problem �" one of my friends had had
conger on his!
Lately, I've been using the rod
when drifting for bass, where the fact that it is so light and
sensitive comes into its element. It really is a joy to use and
standing there with it all day poses no problems, with every tiny
nibble registering on the tip. It gives me good sport with the smaller
fish, yet has the power there if that big one does come along. On top
of that, it's got to be one of the best looking boat rods ever made.
For those of you who like to use braid, you'll be pleased to know that
it uses SIC guides, too.
The RRP for a brand new rod is
£119.95-£129.95. However, at the time of writing, TackleBargains had a
few of the slight seconds mentioned above for just £50.
Click here for further details. With a can of graphite spray costing
less than a fiver, that's a whole lot of rod for less than half
price!
Of course, any Fladen
stockist will also be able to sell you a perfect example, complete with
rod bag.
A
very good looking blank

The
butt section is exactly what it says it is!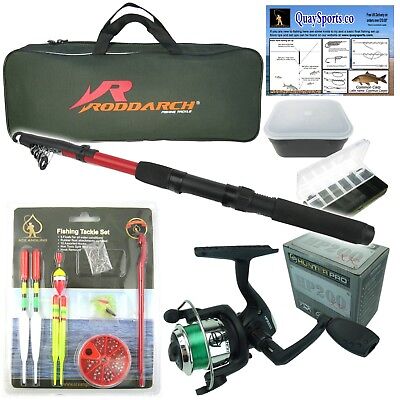 Complete Starter Junior Beginner Kids Fishing Rod & Reel Kit Set Inc. All Tackle
Item condition: New
Free shipping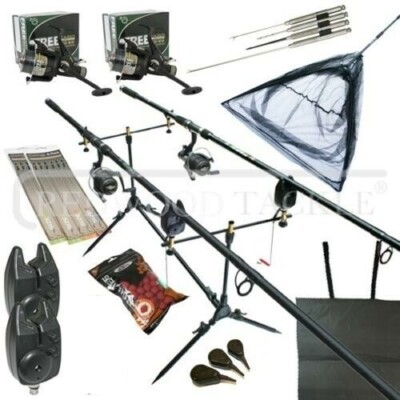 Full Carp fishing Set Up Complete With Rods Reels Alarms Net Bait Tackle
Item condition: New
Ended: Jul 29, 14:50 GMT
Free shipping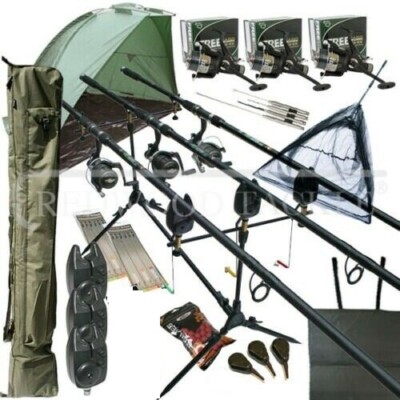 Mega Carp Fishing Set Up Kit Rods Reels Rigs Alarms Bait Tackle Tools Mat
Item condition: New
Free shipping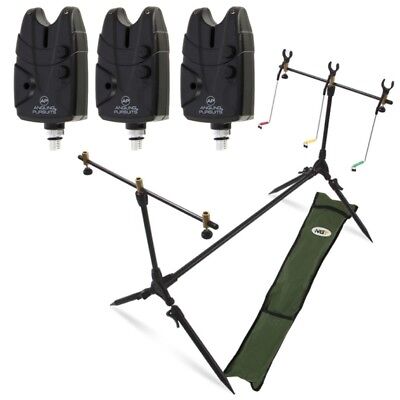 Carp Fishing Pod & Alarms With Swingers 3 Bite Alarms, 3 Rod Rests & Bag NGT
Item condition: New
Free shipping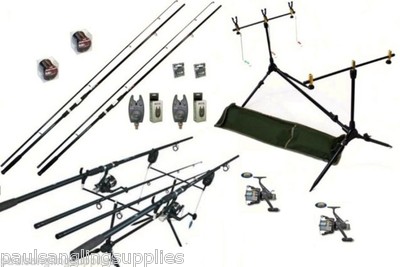 Carp Fishing Set Kit 2 Rods 2 Reels 2 Alarms Rod Pod + More
Item condition: New
Free shipping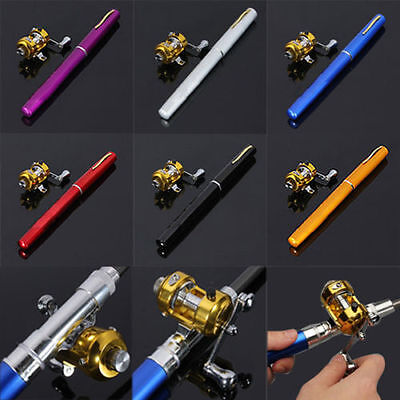 Mini Portable Pocket Fish Pen Shape Aluminum Alloy Fishing Rod Pole Reel NEW

COMPLETE STARTER BEGINNER FISHING KIT SET ROD REEL FLOATS HOOKS SHOT NET SHELTER
Item condition: New
Free shipping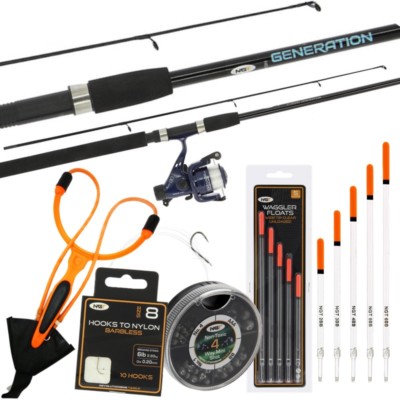 Float Rod And Reel Set 7ft 2 Piece For Coarse Carp Fishing + Floats Hooks Shot
Item condition: New
Free shipping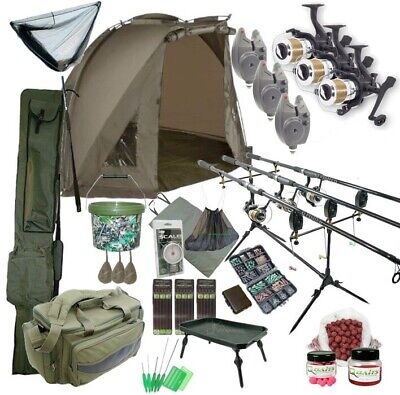 3 Rod Carp Set Up With Shelter Bivvy Tent. Carp Fishing Set. Rods Reels Bait Bag
Item condition: New
Free shipping