A 56lb Cod has been caught using a Greys Excursion Boat Rod.
The Cod was caught by Anthony Bell from Northumberland on a fishing trip to Norway with his brother, Darran Bell.
Using the Greys 8" 30-50lb Excursion Boat rod and Norwegian Pirk as bait, Anthony said;
"The rod performed to perfection. I have never seen a fish that big in my life and the Greys Excursion did not let me down. This trip was one of a lifetime and was rounded up by the catch of a lifetime."
Anthony and Darran also landed a 42lb, 33lb, 30lb and lots of 20lb+ Cod.
With so many anglers choosing to fish abroad, or take opportunistic trips during breaks in work and the weather, the Excursion range has been specifically developed to cover virtually all UK boat fishing situations. You can view this range of multipiece boat rods by clicking here.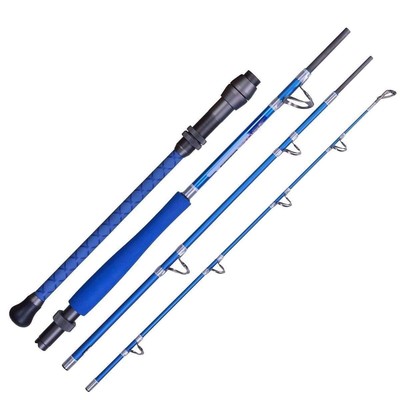 Shakespeare Agility 2 Expedition Boat 7ft 20-30lb
Item condition: New
Ended: Jul 28, 17:15 GMT