Ninth annual event honors contributions to the sport of fishing
DANIA BEACH, Fla. — The quintessential lady fly angler, the dean of outdoor writers, a man who revolutionized rod making and two extraordinary bill fishermen will be inducted into the International Game Fish Association Fishing Hall of Fame, this fall. The class of 2007 includes Homer Circle, Dr. Ruben Jaen, Gary Loomis, Capt. Peter B. Wright, and Joan Salvato Wulff.
The highlight of the weekend of activities (Oct. 19 – 21) is the star-studded enshrinement ceremony and dinner Saturday, October 20, at the IGFA Fishing Hall of Fame & Museum in Dania Beach, Fla., USA. The public is invited.
The honorees were selected for the important contributions they have made to the sport of fishing through angling achievements, literature, the arts, science, education, communication, invention or administration of fishery resources. The five inductees and their contributions are:
Homer Circle
The dean of North American outdoor writers, Homer Circle has covered the fishing scene for more than 50 years, including more than 35 years as angling editor of Sports Afield magazine. A noted bass authority, "Uncle Homer" is a tackle designer, teacher, lecturer, and has starred in more than 50 fishing films.

Dr. Ruben Jaen
A legend in Venezuelan fishing, Dr. Ruben Jaen is a pioneer of light-tackle bill fishing in that country. This cardiovascular surgeon introduced night-time sword fishing and caught the first broadbill in Caribbean waters. He has released more than 3,000 billfish and was instrumental in protecting the La Guaira Bank from commercial fishing interests. Dr. Jaen is also an author and served for 16 years on the IGFA Board of Trustees.
Gary Loomis
Gary Loomis revolutionized tackle design with his advances in graphite rod production, and G Loomis went on to become one of the most successful rod-making companies in the U.S. In 1995, Loomis launched "Fish First", a non-profit organization dedicated to restoring steelhead and salmon runs in Washington State.

Peter B. Wright
Captain Peter B. Wright is a world-renowned angler, scientist, journalist, consultant, and an advocate of circle hooks and tag-and- release. As a captain, he's fished waters all over the world, has won dozens of tournaments, and has guided numerous anglers to world records, in the process, catching more granders than anyone in history.

Joan Salvato Wulff
Joan Salvato Wulff is the most influential woman in fly fishing. A tournament caster for more than 20 years, she won 18 titles while raising casting to an art form. She continues to share her expertise in books, films, and at the Wulff School of Fly Fishing, and remains committed to the conservation of Atlantic salmon fisheries. Joan has served on the IGFA Board of Trustees since February 2001.

There are currently 65 Hall of Fame members enshrined including Ernest Hemingway, Zane Grey, Curt Gowdy, Ted Williams, Lee Wulff, Michael and Helen Lerner, Philip Wylie, Ray Scott, Johnny Morris and John Rybovich.
Tickets are $200 and include the cocktail reception beginning at 6 p.m., silent auction, dinner and the induction ceremony beginning at 7:30 p.m. Special sponsorships and sponsor tables are available. For reservation information please call 954-924-4222.
The IGFA is a nonprofit, membership-supported, conservation and record-keeping organization founded in 1939 with members in over 120 countries. The association welcomes visitors to the 60,000 square foot IGFA Fishing Hall of Fame and Museum in Dania Beach, Florida. For further information, contact Lesley Arico at the International Game Fish Association, 300 Gulf Stream Way, Dania Beach, Florida 33004 Email: [email protected] or by phone (954) 927-2628 Fax (954) 924-4299.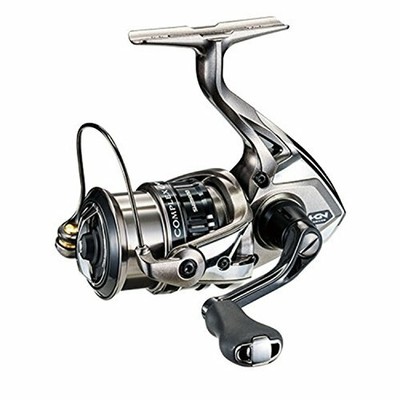 SHIMANO Spinning Reel 17 Complex CI4 + C2500S F4 HG Bass Fishing
Item condition: New
Ended: Jun 27, 09:28 GMT
Free shipping