Reading West MP and Parliamentary spokesman for angling Martin Salter has secured some significant victories for angling in the Marine Bill which completed its Committee stage in the House of Commons last week. Mr Salter was selected to serve on the Commons committee stage of the Bill and in advance he convened a meeting with representatives of the Angling Trust and the Salmon and Trout Association to ensure that all relevant issues were raised or amendments proposed.
During the course of the Committee's deliberations, Fisheries Minister Huw Irranca-Davies confirmed that not only will sea anglers be welcomed in the majority of the new Marine Conservation Zones (MCZs) but that they will have a valuable role to play in helping enforce these areas against unauthorised commercial intrusion and exploitation. During the debates Mr Salter also secured an assurance from the Minister that the promised review of the controversial bass minimum lading size limit will go ahead before next April.
In addition new bye-law making powers were approved allowing the Environment Agency to introduce a national catch and release regime for coarse fish with maximum fines rising from £2,500 to £50,000 for unauthorised fish removals. Hopefully a few high profile prosecutions under the new bye-laws will discourage the "fish rustlers" of the UK carp world and those Eastern Europeans who still kill coarse fish for the pot. Mr Salter also used the proceedings as an opportunity to warn MPs of the danger of re-introducing otters into river systems "without regard to the available food source". Speaking afterwards, Mr Salter said:-
"The otter controversy will doubtless gather pace, and I will not shy away from raising the matter again, and in greater depth, in Parliament."
The management of our coastlines, estuaries, and tidal river sections produced some debate. Mr Salter said:-
"Whilst almost everyone welcomed the replacement of the old Sea Fishery Committees with the new beefed up and better resourced Inshore Fishery and Conservation Authorities (IFCAs) this issue was not above controversy. I'm pleased to say that we persuaded the Minister to look again at the daft idea to allow the IFCAs to replace the Environment Agency as the fishery authorities right up to the tidal limits. The principle of my amendment was accepted and the E.A. should now have delegated responsibility wherever there is a freshwater and migratory fishery interest. Recreational sea anglers will have guaranteed places on the new IFCAs who will now become much more than just mouthpieces for the commercial sector with a clear duty to promote conservation measures."
Finally, the Committee made progress on behalf of "wildfowling" and sea fishing clubs who rent land but who might not have enjoyed a right of appeal against new coastal access footpaths. It is now likely that sporting tenants will now be given the same rights as landowners in ensuring that any new coastal access routes do not inhibit their rights to enjoy shooting or fishing.
Mr Salter said:-
"I have to say the dialogue between the angling, shooting, and conversation bodies and Parliamentarians has been first-rate. The extensive pre-legislative scrutiny that occurred last year has meant that an already good Marine Bill looks like becoming a truly excellent and ground breaking piece of legislation which delivers a new framework for management of our seas and freshwater fisheries."
Mark Lloyd, chief executive of the Angling Trust said:-
"The Angling Trust is very grateful to Martin Salter for representing anglers' interests so comprehensively in the committee stages of the Marine and Coastal Access Bill. Martin listened carefully to the points we made on behalf of our members and he raised every one of these issues with the Minister. The Angling Trust is now confident that the outcome will be a Bill which will be extremely beneficial to the millions of recreational anglers who fish from boats, beaches and river banks, and the entire £3.5 billion angling industry. In particular, we hope that this Bill will provide an opportunity for the rapid decline in sea fish stocks over the past 50 years to be halted and reversed."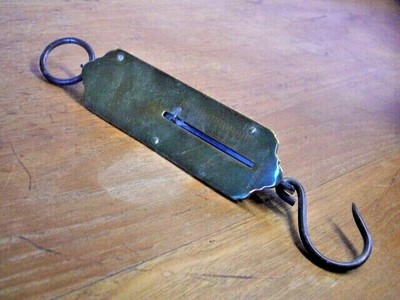 SALTERS IMPROVED NO 2 BRASS SPRING BALANCE UP TO 24LBS IDEAL ANGLING - USED VGC
Item condition: Used
Ended: Jul 8, 15:26 GMT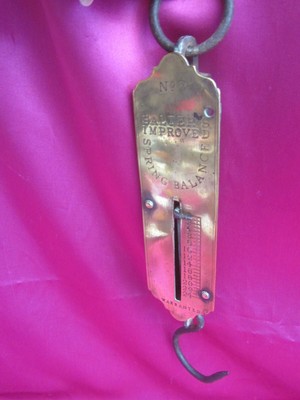 SALTERS IMPROVED NO 2 BRASS SPRING BALANCE UP TO 24LBS IDEAL ANGLING - USED VGC
Item condition: Used
Ended: Jun 20, 15:15 GMT