I'll probably get shot for saying this, but well built reels need very little in the way of maintenance. I know people who've owned reels for years and never given them more than a quick wash down with water. I'm one of them.
However, my Abu 7000's started sounding a bit 'dry' the other day when doing a spot of uptiding, so I decided that it was time to give them a quick once-over. This is where the Penn Angler Pack came in handy.
Despite not owning any Penn reels whatsoever (sorry, Penn – nothing personal. I've just never been offered one at the right price!), this was the first kit I could lay my hands on that gave me proper reel oil and reel grease together.
To clean a reel properly, all you really need is the oil and grease, a toothbrush and a cloth/piece of tissue. However, I rarely do things properly, so I just plumped for the oil and grease.
When I've tried to clean reels in the past, I've made two schoolboy errors that most anglers have probably made at some point. I remember, as a kid, thinking that I should ram as much grease as I physically could into an old Mitchell 602AP and then wondering why I couldn't cast any more than 10 yards. Luckily, I soon sussed that one.
Another time, Dave Barham of Boat Fishing Monthly will probably remember the frantic phone call he got from me when I was just about to go on a boat trip, convinced that I'd 'broken'* both of my Abu 7000 multipliers.
* I'm not sure the word I used was 'broken' at the time!
What I'd actually done was to get oil into the clutch system and all the reels needed was a good dip in soapy water and a rinse. Phew!
So, it would seem that less is more when it comes to reel lubrication, which suits me.
With the Penn Angler Pack, you get 0.5oz of reel grease and 0.5 FL oz of Synthetic Reel Oil and, trust me, this goes a long way. I gave ten
reels a quick once-over and hardly made a dent in it. In fact, it was that simple that I'll do the rest of the multipliers lurking in my garage next and then may even make a start on my fixed spool reels. I can't remember ever greasing my Shimano 8010 GT Aero's, ever, so they'll probably groan with pleasure when I do!
The Synthetic Reel Oil is in a easy-drip dispenser, whilst the grease has a small brush attached to the lid. I didn't always find this the best way of applying the grease, mind you, so often reverted to using my fingers. I found that I could work it into the cogs more efficiently that way.
The trusty 7000's now run very quietly and I look forward to giving them a hammering next week, especially as I've just been told that the first of the season's Thornback Rays are showing in numbers. Bring it on!
With money being tight, one way of saving money may well be to look after the tackle we already own. At the time of writing, the Penn Angler Pack is priced at less that £6, so may well be worth considering. It comes blister-packed, so is one of those 'gifts for anglers' that most of us wouldn't mind receiving. I, for one, would much rather get something like this for my birthday than another "World's Greatest Angler" mug.
One little tip: I'm one of those people who drops things. If it can fall off and be lost, I'll lose it. Therefore, take your reels apart on a tray. That way, when those trivial little things like brake-blocks fall out, you can find them and put them back!
To view the Penn Angler Pack and other fishing tackle maintenance products, please click here to visit the TackleBargains website.

Penn & Abu – a match made in heaven. Maybe.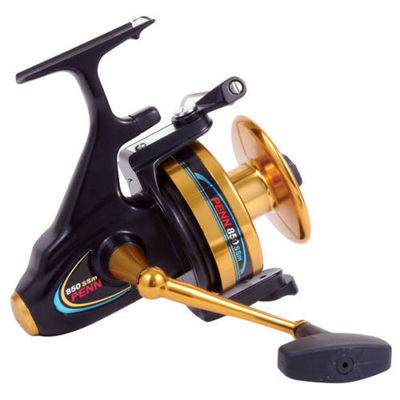 PENN Spinfisher 950 SSM Spinning Reels - Brand New Fishing Reels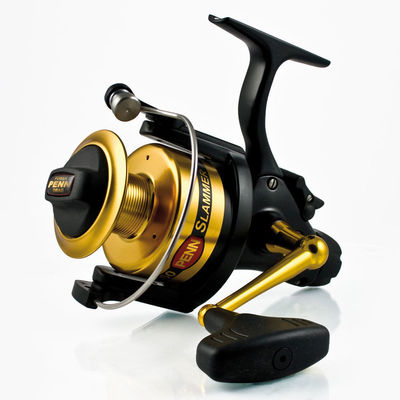 PENN SLAMMER Live Liner Bait Feeder 560 L Spinning Fishing Reel - NEW IN BOX -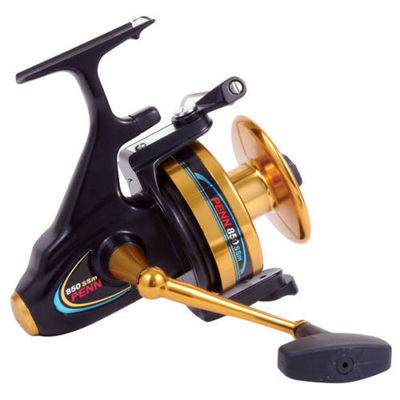 PENN Spinfisher 850 SSM Spinning Reels - Brand New Fishing Reels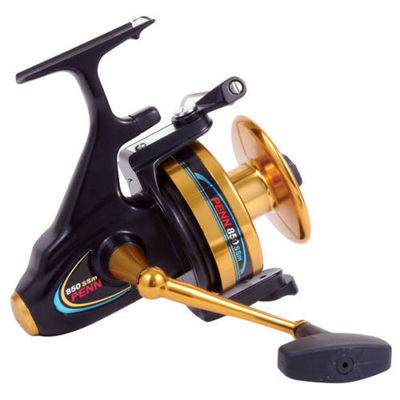 PENN Spinfisher 750 SSM Spinning Reels - Brand New Fishing Reels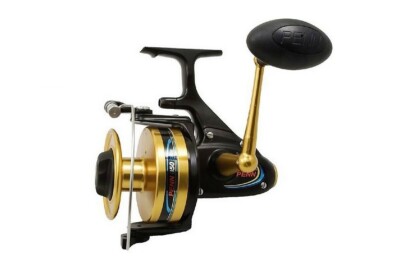 Penn Spinfisher 950 SSM Spinning Fishing Reel NEW @ Otto's Tackle World
Item condition: New
Ended: Jul 31, 00:23 GMT
Penn Spinfisher VI 10500 Spinning Fishing Reel NEW @ Otto's Tackle World
Item condition: New
Ended: Jul 31, 00:27 GMT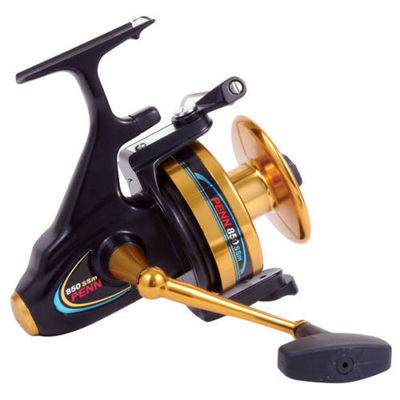 PENN Spinfisher 650 SSM Spinning Reels - Brand New Fishing Reels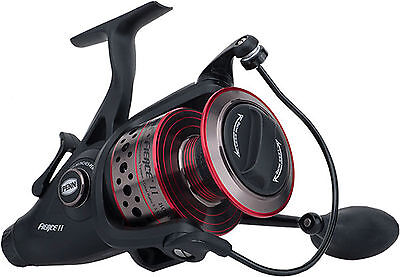 Penn FIERCE 2 II LIVE LINER Bait Feeder 8000 Spin Fishing Spin Reel + Warranty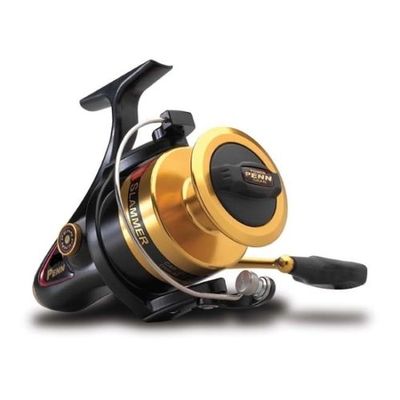 PENN Slammer 360 Spinning Reels - Brand New Fishing Reels + Warranty + Free Del
Penn WAR15LW Level Wind Multiplier 15 Reel - Black
4 new from £62.89

Features
Line capacity : 320yds/15lb
Line recovery : 29 inch 737mm
Max drag : 15lb/6.8kg
Gear ratio : 5.1:1
2+1 bearings
Penn Unisex's Pursuit III 3000 Spinning Reel, Black, One Size
4 new from £47.83
1 used from £47.35
Free shipping
Features
4+1 stainless steel bearing system
Ht-100 carbon fibber drag system for smooth - LONG lasting drag even at extreme drag pressures
Lightweight and corrosion-resistant graphite Body
Machined and anodized aluminium superliner spool
Line capacity rings