2007 SOUTHAMPTON BOAT SHOW STAND B054
Humminbird has exclusively introduced side imaging sonar for leisure use. The all new 797c2 GPS Fishing System, distributed by Johnson Outdoors UK, is a unique fishfinder which allows you to view huge areas of the seabed either side of the boat. Up to 240 feet can be viewed per side, quickly producing crisp images of outstanding clarity on the high resolution screen.
Part of the professional grade Humminbird 700 series, this new Fishing System has naturally attracted a great deal of interest and is proving extremely popular with fishermen and divers in particular who are looking for wrecks.
The 797c2 side imagining sonar is packed with user friendly features and comes complete with GPS, has full chartplotting capabilities and uses a 5" full colour display with a sunlight viewable screen. The unit includes a built in European base map and the option to upgrade to full Navionics Gold navigation charts.
Despite being sonar in a sophisticated package, it's simple to use. There's a Freeze Frame facility and dedicated Mark button so once you've found a point of interest on the seabed you can automatically create a waypoint back to it. The View button allows easy scrolling between screens and the display can be customised to individual preference e.g. split screen side imaging with the chart or traditional two dimensional fishfinder views. All Humminbird fishfinders also have the X-press Menu so when you press the Menu button once the options always relate to the screen displayed at the time.
The unit comes with an easy to install transom mount transducer which rotates out of the way when the boat is on a trailer. For larger craft, a through-hull fitting is available. Like all Humminbird fishfinders the 797c2 is fully waterproof and comes with the standard Humminbird tilt and twist mounting bracket. This includes a quick release clip so you can take the unit home with you for security. The suggested retail price is £999.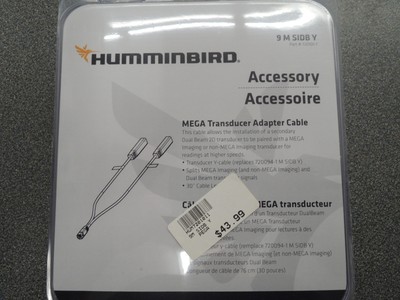 Humminbird 9 M SI DBY side imaging dual transducer y-cable fishfinder GPS
Item condition: New
Ended: Jun 20, 21:05 GMT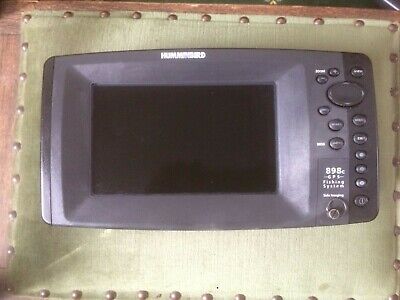 side scan sonar hummingbird 898c hd (last one)
Item condition: Used
Ended: Jun 15, 14:57 GMT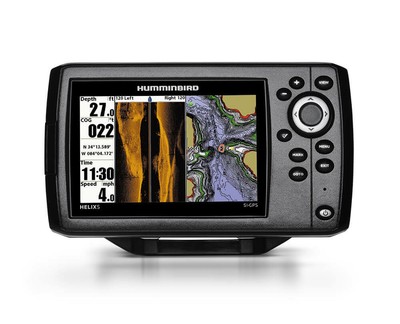 Humminbird Helix 5 Si GPS G2 Dual Beam Plus Fishfinder Echo Sounder 256 Colours
Item condition: New
Ended: Jun 28, 00:18 GMT