New top LX model with 5 watts of LED power

Silva has added a new model to its acclaimed L-series of headlamps. The LX is the most powerful in the range to date, and is ideal for the most demanding of applications.
The 5-watt LED will throw a light beam up to an impressive 75 metres; making it in effect a miniature searchlight – perfect for anglers that need to see long distances across the water or for handling their boats after dark.
The headlamp itself weighs just 73 grams, enabling it to sit easily on the head, with the power coming from a rechargeable NiMH battery pack that can be either be attached to a belt or slipped into a pocket. With a full charge, the battery pack will give 15 hours of running time on full power – true dusk to dawn performance – and up to 50 hours on power save mode.
The LX has four power modes in all designed to suit all eventualities. Three different levels of light output are accessible at the touch of a button, plus a blinking mode for attracting attention. The unit also comes with red and white diffuser lenses for when a softer, more widespread light is required.
With an RRP of £99.95 including VAT, the LX is a top quality headlamp that will give years of high-end performance, and will prove an invaluable piece of equipment for anyone who requires a powerful, hands-free light source capable of delivering in the most demanding of conditions.
NGT Carp Fishing Bivvy Light With Power Bank Function Phone Small Large Case
Item condition: New
Ended: Jul 5, 15:54 GMT
Free shipping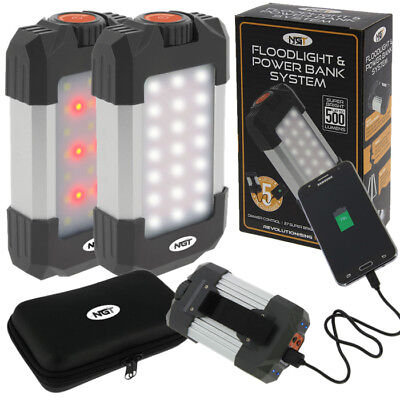 NGT FLOODLIGHT AND POWER BANK BIVVY LIGHT CARP SEA FISHING CAMPING PHONE CHARGE
Item condition: New
Ended: Jul 3, 11:26 GMT
Free shipping
900000LM High Power xhp70.2 Zoomable Flashlight LED Battery Rechargeable Torch
Item condition: New
Ended: Jun 19, 08:06 GMT
Free shipping
NGT Fishing Camping Rechargeable Bivvy Tent Light Power Bank Remote Small Large
Item condition: New
Ended: Jul 12, 18:47 GMT
Free shipping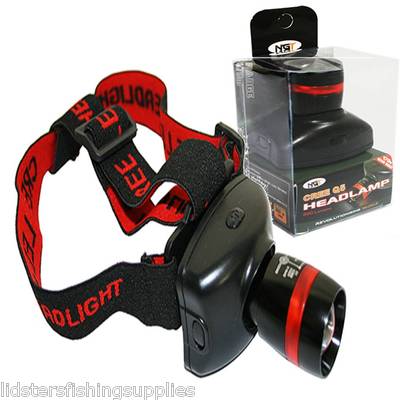 300 Lumen NGT High Powered Cree Zoom Head Lamp Torch Light Fishing Hunting
Item condition: New
Ended: Jul 11, 15:52 GMT
Free shipping

ND Tackle wireless Bivvy Light Pro Power Bank Function Magnetic Remote Control
Item condition: New
Ended: Jun 16, 07:52 GMT
Free shipping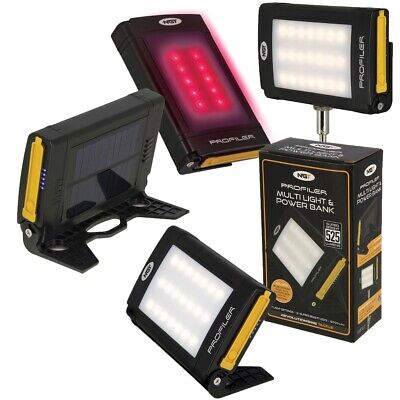 NGT Fishing Bivvy Light Power Bank Solar Panel 21 LED Lights Torch Camping Light
Item condition: New
Ended: Jun 24, 09:30 GMT
Free shipping
900000Lumens High Power XHP50 Zoom Flashlight LED Rechargeable Torch Headlamp
Item condition: New
Ended: Jun 30, 11:33 GMT
Free shipping
NGT LARGE Carp Fishing Bivvy Light With Power Bank Function Phone
Item condition: New
Ended: Jun 30, 10:47 GMT
Free shipping