Supermarkets tackling the issue of sourcing sustainable fish
The latest Sustainable Supermarket League Table is published today by
the Marine Conservation Society (MCS) as part of its continuing
Consumer Awareness campaign. The Table is based on the performance of
the main UK supermarkets against various criteria, including the
policies that shape their buying decisions and the sustainability of
the fish they sell. Since last year's survey (published in March 2006)
a number of fish identified by MCS as from unsustainable sources have
been "delisted", or removed from sale by various supermarkets. Full
details can be viewed at www.fishonline.org.
Waitrose and Marks and Spencer are placed jointly at the top of the
League Table. Both companies are strongly committed to sustainability
and have a reputation for only selling fish from responsibly managed
fisheries. Tesco and Sainsbury's are placed third and fourth
respectively.
"The sustainability of seafood
continues to be an important concern for the consumer," says
Bernadette Clarke, MCS Fisheries Officer. "Supermarkets, through which
85% (by volume) of chilled and frozen fish is sold, have a huge
responsibility to both their customers and the environment to ensure
that their buying policies address this concern and that the seafood
they sell is produced in the most sustainable way possible."
Marks and Spencer, Waitrose and Morrisons all have the distinction of
not selling any fish from the MCS List of Fish to Avoid. Waitrose sells
the greatest number of fish from the MCS Fish to Eat List (26 species),
followed by Morrisons (22 species) and Tesco (20 species).
The MCS consumer awareness campaign continues to be immensely
successful in achieving positive change. Many kinds of fish from
over-exploited stocks have been removed from sale by a number of
supermarkets, and the sale of fish products from sustainable sources
has grown with the informed consumer's demand.
Supermarkets now sell a wide range of fish including species from the
MCS List of Fish to Eat (accessed via www.fishonline.org) and combined
with the wealth of information available on how to prepare and cook
fish MCS is keen for consumers to "try something new". With only the
five most popular fish species (cod, haddock, tuna, warm and cold-water
prawns) accounting for 60-80% of fish sales, consumers need to
diversify their tastes to take the pressure off the most heavily
exploited species.
Species of concern still on sale in some supermarkets include marlin,
Atlantic cod from overfished stocks such as the Eastern Baltic, plaice
from the North Sea, warm-water prawns trawled in the wild, and Dover
sole from the Eastern Channel.
Labelling of fish products is one area in particular where MCS
considers all supermarkets could improve. MCS would like to see all
fish products labelled with their common and scientific name; specific
area and method of capture; and an indication of its sustainability
through, for example, eco-labelling, allowing the consumer to make
fully informed decisions about the seafood they buy. Morrisons has made
significant improvements to it's labelling of counter fish since last
years survey which now includes scientific name and method of capture.
With farmed fish supplying approximately a third of UK fish sustainable
production is a key concern for MCS. Dawn Purchase, Mariculture Officer
said "Although a number of
supermarkets include key sustainable and environmental requirements for
production of UK farmed fish such as salmon, few have such stringent
requirements for production outside of the UK. MCS would like to see
all supermarkets developing a comprehensive policy for imported farmed
production as well as a greater focus on the sustainability of the feed
used to grow farmed carnivorous fish both within the UK and elsewhere."
MCS Supermarket League Table 2007
First Place (Joint): Marks and Spencer, Waitrose
Third Place: Tesco
Fourth Place: Sainsbury's
Fifth Place: ASDA
Sixth Place: Morrisons
Seventh place: Co-Op
Eighth Place: Iceland
No response received from: Somerfield
No response received from: Booths
Not contacted in 2007: Lidl
Summaries for individual supermarkets performance and League Table available on request or available on line at www.fishonline.org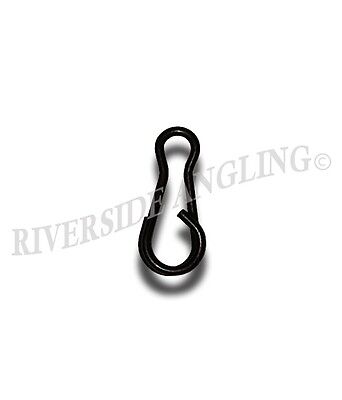 Multi Clip 9mm Quick Clip Quick Link Carp Fishing Terminal Tackle Fishing
Item condition: New
Free shipping
Veniard Multi Card Straggle Chenille Fly Tying Materials Game Fishing
Item condition: New
Ended: Jul 22, 09:10 GMT
Free shipping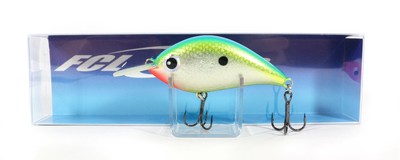 Sale FCL Labo Lure TKC 60 Floating Lure MCS (3924)
Item condition: New
Free shipping

Carp Spirit MEDIUM CURVE SHANK (MCS) HOOK - Size 8 x10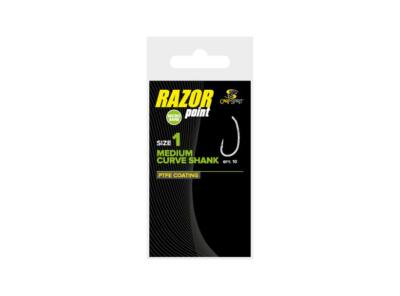 Carp Spirit MEDIUM CURVE SHANK (MCS) HOOK - Size 4 x10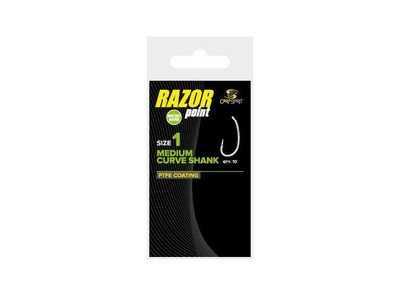 Carp Spirit MEDIUM CURVE SHANK (MCS) HOOK - Size 6 x10

Sale FCL Labo Lure Keshal 63 Floating Lure MCS (4440)
Item condition: New
Free shipping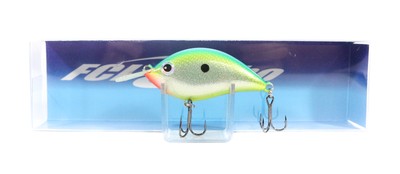 Sale FCL Labo Lure TKC 53 Floating Lure MCS (3795)
Item condition: New
Free shipping