NEWS RELEASE
The Boat Maintenance Bible is the most up to date, user-friendly and hands-on manual for boat owners of all skill levels wishing to keep their boat seaworthy and safe.

Packed with detailed, exploded diagrams, helpful step-by-step photographs and detailed guidance, it provides a wealth of maintenance expertise and advice to enable anyone to maintain or repair a yacht, motorboat or a dinghy.

From hull and deck maintenance, engine repairs, plumbing problems, gas leaks, sail repair, battery and wiring defects, to interior refurbishment, dinghy and trailer repair, hauling out and winterisation, it's all here.

The Boat Maintenance Bible will equip everyone with the knowledge required to prevent onboard problems, carry out specialised tasks and tackle both short-term troubleshooting as well as long-term boat care.

The Boat Maintenance Bible is the ideal companion and comprehensive guide to sailboat or powerboat maintenance.


Pat Manley is an RYA Yachtmaster Instructor who teaches Yachtmaster theory, he has written a number of books on diesel engines, radar, electronics and boat maintenance and is a regular contributor to Practical Boat Owner magazine.

Rupert Holmes is an RYA Yachtmaster Instructor and former deputy editor of Sailing Today magazine. He has written on a wide range of boating topics for magazines such as Yachts & Yachting and Practical Boat Owner.
The Boat Maintenance Bible
15th April 2011
Price: £29.99
ISBN: 978 1 408 12479 6
304p • hbk • 244 x 193 mm

CLICK HERE TO VIEW THIS BOOK ON AMAZON UK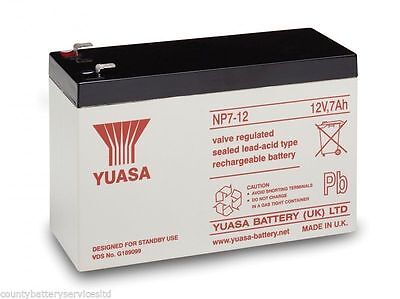 2 X 12V 7AH (as 6Ah & 9Ah) VIPER / LAKESTAR BAIT BOAT MAINTENANCE FREE BATTERIES
Item condition: New
Free shipping