To commemorate the 50th Anniversary of the signing of the Treaty of Rome, a flotilla of boats will be sailing down the River Thames in protest at the damage the EU has done to the British fishing industry, the livelihoods of British fishermen and British fish stocks.
The vessels will be sailing from South End Pier today, and will be pausing at St Katherine's Dock at midday where they will be handing out freshly caught Dover Sole. UK Independence Party MEPs Jeffrey Titford and Gerard Batten will be meeting with the protest, along with RMT General Secretary Bob Crow.
After the press conference, the procession will sail on to Westminster, festooned in anti-EU banners, to let MPs know their views on UK membership of the EU.
Daryl Godbold, the protest's main organiser and whose boat will lead the flotilla said: "As far as the nation's fishermen are concerned, there is nothing at all worth celebrating about the EU's 50th anniversary. For us, British membership of the EU, which effectively meant that Brussels took over control of our fishing waters, has been a disaster. Since the EU takeover, our industry has been all but wiped out with fish stocks pushed close to extinction through over-fishing by foreign factory ships, given unfettered access to our waters."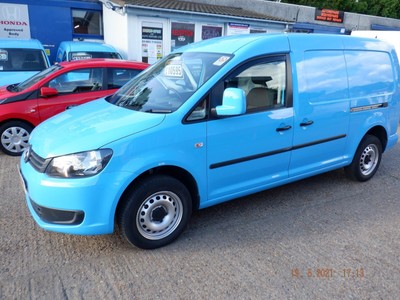 VW CADDY MAXI VAN C20 2015/15 1.6 EU5 102 PS STARTLINE EX BRITISH GAS
Item condition: Used
Ended: Jul 3, 11:06 GMT