Don't let the unpredictable British
weather get you down this summer. With Lexibook's fantastic range of
weather stations and clocks, people of all ages will be able to plan
their days out without getting caught short by changeable
weather.
Whether
you're a parent or grandparent wanting to keep the kids amused during
the summer holidays, or an outdoor sports enthusiast looking for the
perfect conditions in which to enjoy your pastime, Lexibook's range of
digital weather stations will ensure your days' are spent wisely.
Perfect for planning days out is the new Sky Blue
Weather Station® (£29.99) with barometric pressure forecast, indoor and
outdoor temperature display, and ambient temperature and atmospheric
pressure trend indicators. A waterproof outdoor
sensor allows users to check the outdoor temperature and humidity
levels too.
Animated symbols indicate rainy,
sunny and cloudy weather, so children can get involved with planning
activities relevant to the weather.
More than
just a weather station, the Sky Blue model also features a calendar and
radio clock with two alarms. Using the latest radio
controlled technology, users can be assured of continuous 100%
accuracy, never having to reset again even with the change to and from
British Summer Time.
For those looking for a
more traditional model, the Wooden Weather Station® (£49.99) is
fantastic for forecasting, with its atmospheric pressure management and
barometric pressure forecast. An animated symbol
display, thunderstorm and wind warning, moon phases, and the
radio-controlled atomic clock are just a few of the other
features.
The high quality real wood frame makes
the Wooden Weather Station a perfect gift for all occasions.
Off on your holidays? The Nomad
ThermoClock® (£9.99) is ideal for people on the go who need an
effective alarm clock to ensure they don't miss those early morning
flights.
Small, compact and flatly designed,
the Nomad ThermoClock fits almost anywhere, perfect for holidays,
camping trips or travelling around the world!
Automatic and accurate time setting comes via radio control, and
amber display with background lighting means you can tell the time
without having to reach for a torch or the beside lamp.
For the ultimate radio controlled clock,
look no further than the TimeProjector® Evolution FM (£29.99). With a
unique projector mechanism, this model will display the time against a
wall or plain surface and can be rotated 180 degrees.
The clock boasts an FM digital radio with automatic search and
storage for up to 30 of your favourite stations. Further features
include a built in calendar, temperature display, and alarm setting
with choice of snooze function or music alarm mode.
The Lexibook Sky Blue
Weather Station (£29.99), Nomad ThermoClock (£9.99), Wooden Weather
Station (£49.99) and TimeProjector Evolution FM (£29.99) are all
available from Argos stores nationwide from July 28 2007.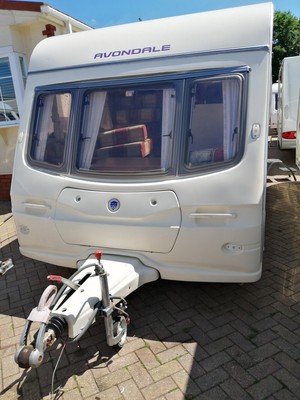 2003 Avondale Rialto 640-6 Caravan 6 berth. Fixed bunks. Awning. Weather cover.
Item condition: Used
Ended: Jul 7, 19:41 GMT Copper round bar round radio control ductility, corrosion resistance, weather
Item condition: New with tags
Ended: Jun 27, 11:40 GMT
Free shipping