The maps are simply a guide to where the better known marks are in that particular area.

Catch reports from the below marks would be most welcome particularly with a photo. Thanks to Alan Charlton for aerial photos.
FISHING WHITLEY BAY BEACH
by Alan Charlton
LATCH DYKE
Fish on a small to medium tide on a dying sea with just a slight swell coming in. Either a short cast into Latch Dyke itself or a longer cast to the entrance.
PADDLE MARE POOL
Fished on a small tide to ensure plenty of water in although this very rarely dries out. Fished best on a very big sea coming from the north or north east when other marks are unfishable. Fish will be there on any big sea
SKITTERS
Fished the same time as Paddle Mare Pool
NEW PROMANADE
Fish at high water from steps or along the promenade. Fishes best when good northerly, northeasterly coming round corner on top of tide and first off ebb.
OLD RAILWAY
Fished on a medium sized tide when sea has just flattened off. Just a short cast onto sandy channel in between weed beds. As fishing close in, in shallow water bites can be very fierce.
BRIAR DENE WEEDS
Accessible only on big tides. Fished best with a slight swell running after a good northerly blow.
LITTLE BAY
Fishes best on the ebb when plenty of water in, although it has been known to fish when it has practically emptied out. Fishes best with a good sea running.
NORTH SKEER
Will fish on any sized tide as long as a good sea running. On the bigger tides only a 40 yard lob will take most of the fish. The best catches are normally taken on the flood.
BIG BAY
Not one of the most noted marks, best fished with a good sea running.
NORTH WILKIES
Best fished on a small to medium tide during a moderate sea. Will empty out on a big tide. Fishing either from the right hand corner casting slightly right. Or the left hand corner casting straight out on the ebb and slightly to the left on the flood.
Casting no more than 40 yards can prove very productive .
SOUTH WILKIES
Only accessible on a medium to big tide. Fished best with a moderate to small sea running. Fishes best when first accessible or on the flood. But fish can be taken all through the tide.
PANAMA/OLD SALTS/WATTS SLOPE
Best fished on a smallish to medium sized tide with a moderate sea running.
Will empty out on a big tide, but with a good sea running will sometimes fish well on the first of the flood before the sea starts crashing over the bar. Best to vary casting distances as fish holding depressions move around with sand movement.
HALF MOON ROCKS
Best fished on a small tide in a choppy sea. Short cast left along beach or longer towards open sea.
EATERS/OLD PIPE END
Only accessible on medium to big tide. Best fished with a slight northerly swell running.
WHITLEY PIPE
Fished any tide on a flat sea casting slightly left or right straight off the end for coalfish, the flood being the best time. Or short casting direct left for codling. Will also fish when a strong southerly or south westerly has stirred the sea up, but bigger tides best for safety.
GENERAL
On a very big tide it is possible to fish from the far banks off Panama to Half moon rocks. Casting over the weed beds into the open sea when a slight swell running.
With Whitley Bay beach it is best to move around as one mark may not fish while another a few yards away will. Normally on a big sea I would go from Little Bay to North Skeer to North Wilkies, South Wilkies depending on size of tide then to Panama for first of flood on big tide or to North Skeer for flood on smaller tide. Changing casting distance can also pay dividends as fishing holding areas change quite often.
DUO Tide Minnow 125 SLD-F Japan Saltwater Fishing Lure,Hard Bait,Sea Bass,Dorado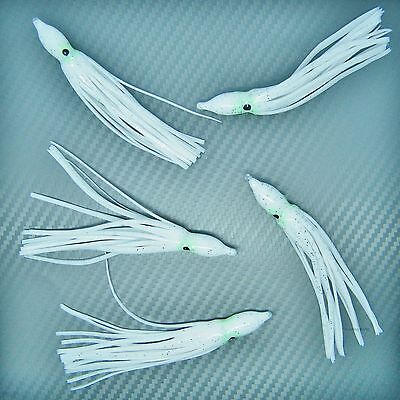 5 Squid Muppets Skirts Sea Fishing Tackle Lures Up-tide Boat Rod Jigs Pirks Rigs
Item condition: New
Free shipping
DUO Tide Minnow Slim 175 NEW 2020 Saltwater Fishing Lure,Hard Bait,Sea Bass
DUO Tide Minnow Slim 120 Japan Saltwater Fishing Lure,Hard Bait,Sea Bass,Dorado
DUO Tide Minnow Slim 140 Japan Saltwater Fishing Lure,Hard Bait,Sea Bass,Dorado
DUO Tide Minnow Slim 175 FLYER Japan Saltwater Fishing Lure,Hard Bait,Sea Bass
DUO Tide Minnow Slim 200 FLYER Japan Saltwater Fishing Lure,Hard Bait,Sea Bass
Supertide LD175 F RaptureTrabucco,DUO Tide Minnow,Sea Bass,Barracuda,Bluefish
DUO Tide Minnow Slim 175 Japan Saltwater Fishing Lure,Hard Bait,Sea Bass,Minnow