The Tubertini Team England World Boat Team took part in the FIPS-M 48th World Boat Championships in La Rochelle, France from 1st – 8th September 2012.
Day one on 4th September saw the team complete the day with three boat wins (Cliff Newbold, Colin Searles and Rolf Marschalek) and two second places for Gary Galbraith and Ray Barron, a super opening day for all. Cliff won the day, Colin fourth, Rolf sixth with Gary 17th and Ray 18th. The host team, France did have four boat wins and a second to take the overall lead.
Day two – the England team took on the French team head to head. The team were well equipped with the England team continuing to do their best, but on a difficult venue with the fishing scratchy however, but the team were well prepared.
Day three and the final day 6th September the weather deteriorated and the wind turned to force 6 from the North East so the boats were restricted to fishing inshore with the target species being small congers. The team knew it would be a bit of a lottery and it would come down to fishing hard, with fresh bait being offered to the fish on a regular basis.
Once all the boats started to return to the port the stories began to unfold and all the Managers were trying to establish what each of their anglers had done on the day. Neil Bryant, Tubertini Team England World Boat Manager was no different, very nervous and apprehensive as he knew they had to finish in the top four on the day to at least maintain the silver position, but knew that the French were so well organised it was probable that they would do very well. The first English angler in was Cliff Newbold and he had managed to win his boat, what a start for the team, then it soon became known that the French had won three boats, and were second on the other so he knew the gold was theirs. Then Rolf Marschalek arrived and he had a big challenge having the local French competitor Sebastian Gas onboard with him. Rolf was third on the boat with Sebastian winning, and soon afterwards Colin Searles came in and he was also third with Gary Galbraith coming in a very close fourth.
The other results being branded around was that Croatia, who were close behind England in third had won two boats and were second and third on another. This was close and the result would be determined once Ray Barrons boat came in on how he had done. Ray won his boat for the team and this meant that the England team would have two firsts, and two thirds meaning that the team had won the silver medal and were the 2012 runners up in the World Boat Championships.
Neil Bryant, Tubertini England Team Manager said; "There was delight on all our faces with the knowledge that we were once again medal winners after five years of competing in the Championships. Yes, we were deserving medallists for sure and to come second to the well sponsored, organised French team and win against the class of Italy, Croatia and others this was a superb result for the team."

"We then started to get the individual results coming through and it was soon, very early really that we realised that local French tackle shop owner, Francis Couzinet had won his boat and was the best on the day with 12 congers to become the Individual Champion. Then we realised that Cliff Newbold and Sebastian Gas had gone into the last day on equal points and they had both won their boats. It transpired that Sebastian had a few more and was clearly runner up, but that with no other angler in the running we determined that Cliff had become the Bronze medallist taking the third individual place. We all congratulated Cliff, and he was quick to say that the team silver was fantastic for us all, and that he had achieved an individual place because of the team aspect to the Championships, but without each squad members individual performance you cannot get a team result."
"This Championship has been a great success for the Team, the Angling Trust and England, but it was because of the support of Mark Theedom from Tubertini with tackle and clothing, Dave Gibson Skipper of Meerkat, Weymouth for supporting the team, both Total Sea Fishing and Boat Fishing Monthly for their generous reporting and also the teams families for supporting the England team."
Team Results:
1st France 3 points
2nd England 7 points
3rd Croatia 9 points
4th Italy 16 points
5th Slovenia 16 points (fifth on count back)
6th Ireland 20 points
Individual Results:
1st Francis Couzinet – France
2nd Sebastien Gas – France
3rd Cliff Newbold – England
4th Julien Bayod – France
5th Mathieu Hervouet – France
6th Rolf Marschalek – England
7th Ray Barron – England
12th Colin Searles – England
23rd Gary Galbraith – England
The results and additional information can also be found on the FIPS-M website www.fips-m.org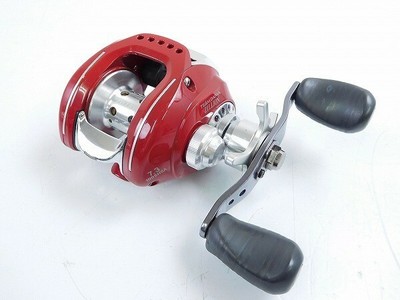 Team Daiwa Zillion 100SHSA Fishing Reel 50th Anniversary Rare Excellent F/S
Item condition: Used
Free shipping