UK LAUNCH FOR THE NEW HUMMINBIRD 1197 AT BBEx STAND S61
Humminbird took fishfinders to a whole new level last year with the introduction of their exclusive side imaging sonar technology. Now, following the success of the innovative 997c and 797c² side imaging sonar models, comes the latest unit with the largest screen to date. The new Humminbird 1197 has a 10.4 inch full colour 600V x 800H pixel display with a sunlight viewable screen and delivers outstanding high definition images of the bottom over a huge area.
As well as viewing beneath the boat, these fishfinders can scan up to 240 feet either side of it and produce detailed images of the underwater topography. Never before has anything so sophisticated been available for boat fishermen, divers and mariners. For example fishermen can not only spot the fish, but can view underwater features and locate where fish are likely to be. Although the side imaging system was conceived for leisure use, professional search and rescue services have shown a keen interest in these highly advanced sonars. Units come complete with GPS and chartplotting capabilities.
The new Humminbird 1197 has many benefits for fish finding and navigation and the display size really comes into its own with the split screen facility. This means that users can view navigation charts and sonar side imaging pictures at the same time and with a big screen it's just so much easier to interpret data. Live images can also be relayed to a flat screen television using the video output link, and navigational data and sonar images can be recorded using the SD memory card and analyzed later on a PC.
The Humminbird 1197 side imaging sonar

A Freeze Frame facility and dedicated Mark button means that you can mark an object's exact position using GPS and then automatically create a waypoint back to it. The View button allows easy scrolling between screens and the display can be customised to suit individual preference. Humminbird fishfinders also have the X-press Menu so when you press the Menu button once the options always relate to the screen displayed at the time.
The large screen Humminbird 1197 can be gimbal or flush mounted and the unit comes with a transom mounted transducer which rotates out of the way for launch and recovery For larger craft a through-hull transducer fitting is available.
For more on side imaging sonar go to www.sideimaging.com The Humminbird 1197 and other marine electronics from Johnson Outdoors UK will be on stand S61 at BBEx, 13-14 February, 2008.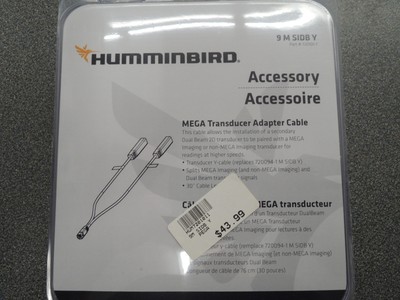 Humminbird 9 M SI DBY side imaging dual transducer y-cable fishfinder GPS
Item condition: New
Ended: Jun 20, 21:05 GMT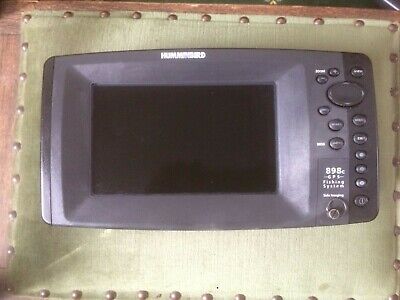 side scan sonar hummingbird 898c hd (last one)
Item condition: Used
Ended: Jun 15, 14:57 GMT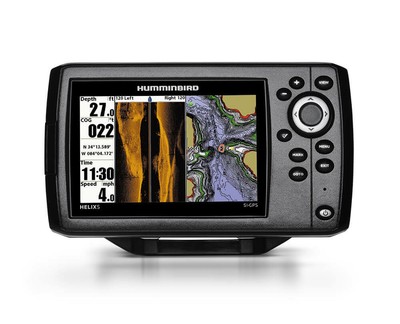 Humminbird Helix 5 Si GPS G2 Dual Beam Plus Fishfinder Echo Sounder 256 Colours
Item condition: New
Ended: Jun 28, 00:18 GMT