Seventeen people, including trawler skippers and owners, admitted their part in falsifying records of catches worth an estimated £1.25million.
In a prosecution brought by the Marine Fisheries Agency, 17 out of 22 defendants who pleaded guilty to more than 90 specimen charges of landing 'blackfish' were fined a total of £147, 200. Fines ranged from £800 to £30, 000.
Three others and two fishing companies, who also pleaded guilty, will be sentenced later, after their assets have been investigated by the Assets Recovery Agency on the orders of the Court. Two other men pleaded not guilty to offences and will face trial later this year.
Nine defendants were also ordered to pay a contribution totalling £110, 500 towards prosecution costs.
Sentencing at Liverpool Crown Court today, Judge Nigel Gilmore, said "If the word 'greed' means increasing profits by illegal means, then all the defendants are guilty of greed."
Liverpool Crown Court heard that tonnes of cod, haddock, plaice and scampi – all types of fish for which the European Commission sets strict catch limits – had been landed illegally from 12 vessels at Whitehaven in Cumbria and Kilkeel, Northern Ireland where they were based.
The amount of fish caught was deliberately under-reported, breaking the rules designed to ensure agreed quotas are strictly observed. In some cases quota species on the catch declarations had been mis-represented as being non-quota species. This undermines the quotas set each year in Brussels, which rely on the work and advice of fisheries scientists supported by accurate declarations of catches from the fishermen. The quota system is designed to protect fish stocks and thus the livelihood of fishermen by ensuring that they are fished commercially at sustainable levels.
An investigation by the Marine Fisheries Agency including searches of premises in Whitehaven and Kilkeel found that skippers' landing declarations detailing their catches did not match actual sales records for the fish.

When inspectors compared trawlers' log books and landing declarations with legitimate buyers' receipts, they found that the quantities and values of fish had been deliberately falsified.
Mike Parker, Marine Fisheries Agency District Inspector, said:
"The Marine Fisheries Agency regard this as a serious case of cheating the system which is designed to safeguard fish stocks and thus protect the livelihoods of fishermen. This type of prosecution is necessary to prevent the unlawful landing of species that are subject to quota limits.
"We will prosecute offences of this nature robustly. It is essential that the fishing industry complies with the regulations which are intended to ensure sustainable fish stocks, in the long-term interests of the fishing industry and the wider public."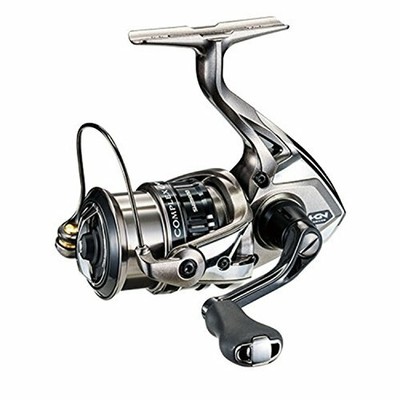 SHIMANO Spinning Reel 17 Complex CI4 + C2500S F4 HG Bass Fishing
Item condition: New
Ended: Jul 27, 09:28 GMT
Free shipping