NEWBIGGIN SUMMER OPEN
119 fished, 28 weighed in 44 cod, 6 wrasse, 1 pollock, 1 coalfish, 1 conger for 165lb 8oz 4drams
1st Wayne Harriman 5 cod 20-7-4 (Marden Rocks)
2nd John Nixon 2 cod 19-10-12 (Howick)
3rd Mick Hardy 4 cod 9-15-14 (Howdiemans)
4th Barry Tweddle 2 cod 9-9-0 (Craster)
Heaviest fish
1st John Nixon conger 16-1-4
2nd Wayne Harriman cod 6-10-10
3rd Barry Tweddle cod 6-3-14
Teams
1st John Nixon/D Turner 26-10-12
2nd Wayne Harriman/Jim Dibie 20-7-4.
sorry no photos at Fladden Junior
BOB WHITE MEMORIAL BOAT COMP
198 anglers from all over the country decended on Amble to pay their respects to Bob White, charter skipper, tackle shop owner and angler, who will be sadly missed. The event along with other fundraisers raised over £4,000 for cancer research
Overall winner was Robert Nesbitt of Ashington with a ling of 5.5kg (12.1lb) Fishing aboard the private boat "Lady Margaret"" which used to be part owned by his father. This is the first time Robert has fished from the Lady Margaret since his father died eight year ago.
Second was Robert Stobbard fishing aboard Tyne boat ""Abyss"" with a cod of 4.65kb (10.23lb)

FLADDEN JUNIOR OPEN
I hope all those who attended enjoyed the event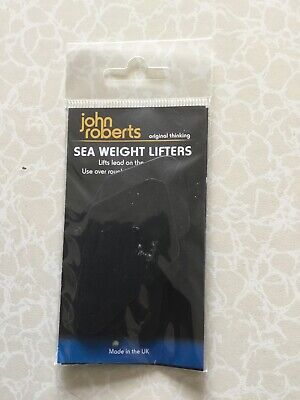 John Roberts Sea Weight Lifters Hooks Weights Beads Hooks Cod Pollock
Item condition: New
Free shipping
Tiger twin tails, 6"/15cm cod, bass, Pollock, Pike, Zander, 9 colours
SPRO Fat John 60 Crankbaits 2 1/3 inch Shallow Diving Crankbait Bass Hard Lure