Now before you complain – I know its not a rig but I didn't know where else to put it!
To stop line burn when you cast simply cut a piece of bicycle inner tube about 5″x 1½" and round off to a blunt point what will be the uncovered end. Lie it along the butt, so that 3″ lies over where the bottom reel seat is positioned .

Tape over the first couple of inches and bend tube back on itself. Wrap a further couple of turns of tape over bent tube so that it lies as shown above. When you cast simply stretch tube over the spool and hold with thumb. After the cast the tube simply springs back out of the way.
Sea Fishing Rigs For Sale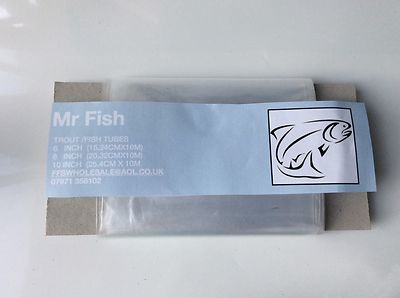 Trout/Salmon/Fish Tube -Trout bag- 8" wide-10 meters-simply cut to size fishing
Item condition: New
Ended: Jul 25, 18:53 GMT